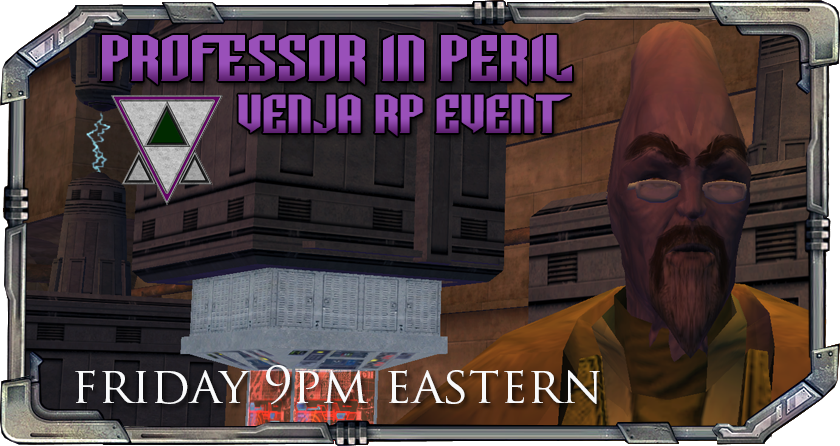 Date:
Friday, February 7th
Time:
9PM Eastern, 8PM Central, 6PM Pacific, 3PM for Oddysia (SAT), 12PM for Ciffe (SAT)
Location:
Venja Mansion at Krayt's Fall
The Venja Cartel has dispatched a call to mercenaries, slicers, and blasters-for-hire looking for work. Whether you're interested in joining the cartel or just looking for freelance work, all underworld types are welcome to join us for an action-roleplay event this Friday evening, 2-7-20.
BONUS:
Potential to earn a unique weapon schematic!