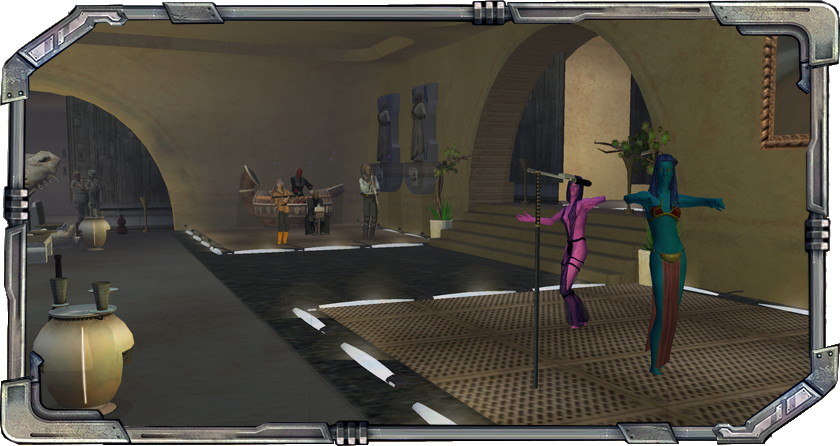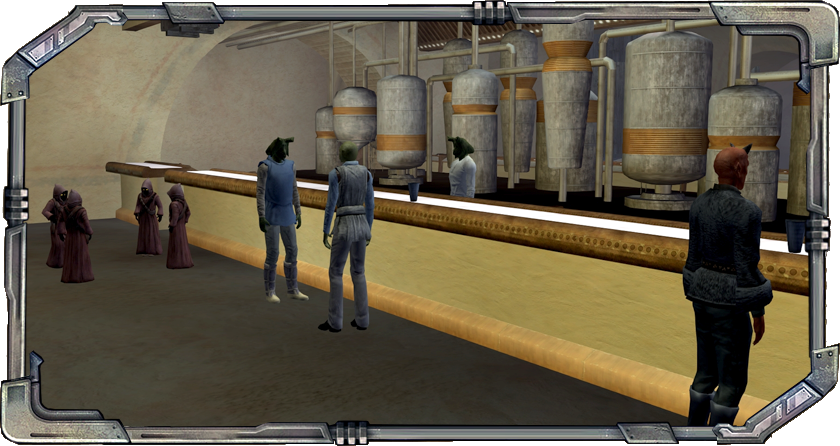 Date:
Friday, March 27th
Time:
8:00 PM EST, 7:00 PM Central
Location:
The Krayt Graveyard Cantina, Krayt's Fall, Tatooine
A tribe of Jawas led by the particularly conscientious and punctual duo, Sqii and Zqii Tluini, has scheduled their trade route in such a way that their Sandcrawler is due to arrive in the frontier town of Krayt's Fall around the same time each week. They aim to resupply and unload their wares before they plunge into the Northern Dune sea to deliver their profits to their hidden family fortress. Word of their agenda has spread across Tatooine, and their reputation for rare goods means each week, a horde of moisture farmers, traders, and merchants make the long journey to Krayts Fall to take advantage of the Twin's dealings.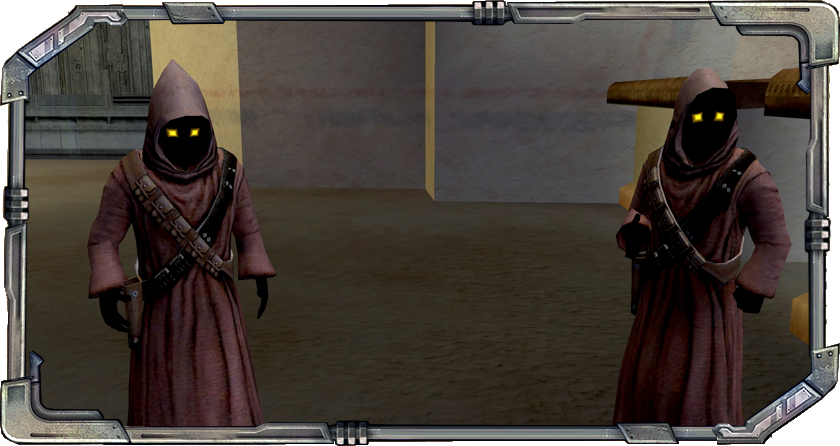 In turn, the presence of these many profiteers is likely to draw all manner of scum, villainy, and opportunists to the town. Jagath'an Venja Mesajic the Elder is capitalizing on the increased traffic through Krayt's Fall by opening The Krayt Graveyard Cantina for gambling and competition, as well as showcasing Plucky Bombad and the Bombad Band!
((In addition to the various games, there will of course be an abundance of casual Roleplay to be had. Pool and Poker are being run with a simple and enjoyable dice system, with poker being moderated by one of Venja's own - we've sucked out the maths and juggling of numbers - all you need to do is roll the dice and bet!))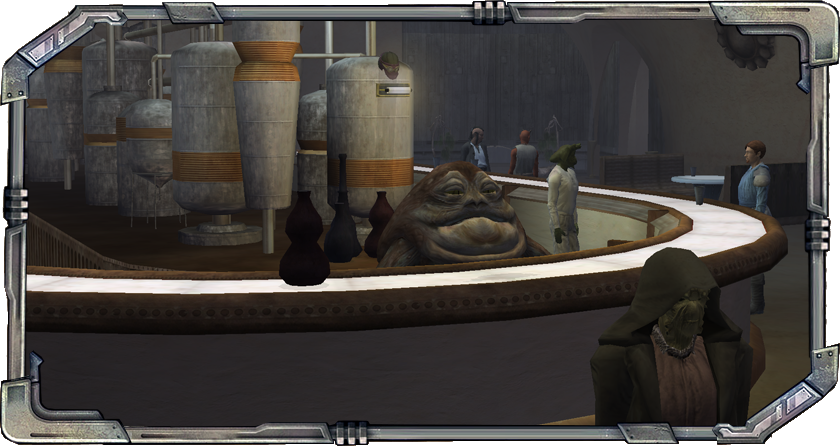 The noble Hutt himself will be entertaining at the bar, and as well as handing out free door gifts to every patron, it is rumored he is offering a mystery prize of considerable value to the first to solve his riddle of the evening.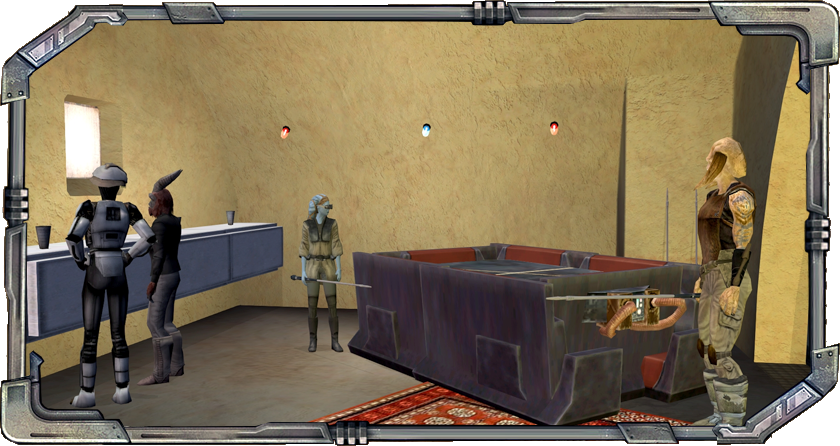 In the pool room, the game of skill will attract sharks and hustlers seeking to claim the evening's bounty - 300k credits for the night's Champion, and 100k credits for the runner up!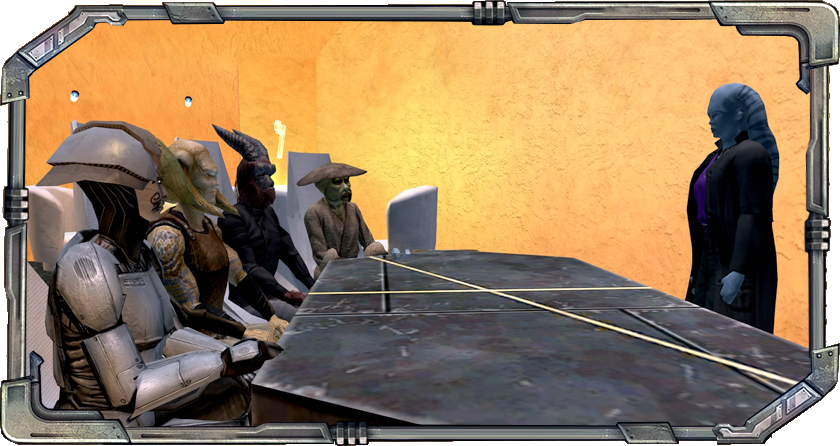 In the Cantina's modest Casino, a High Stakes Dice Poker table will be open to up to five players willing to risk their credits for a potential of anywhere between 20k to 500k credits per hand.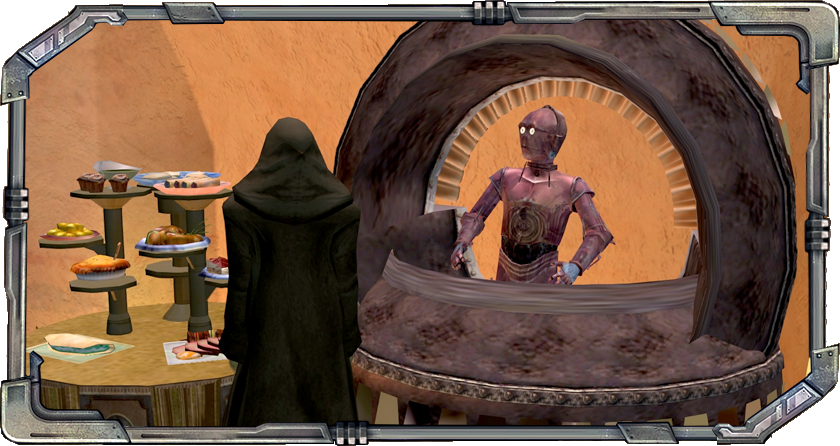 Also in the Casino, the protocol droid L0TT-0 is running a game of chance - buy one of his containers, and find within something of great value, or only meagre value - Risk vs Reward!