Asset Name:
Outer rim starport gate
Asset Category:
decoration
Description of the Asset:
References:
From SW VII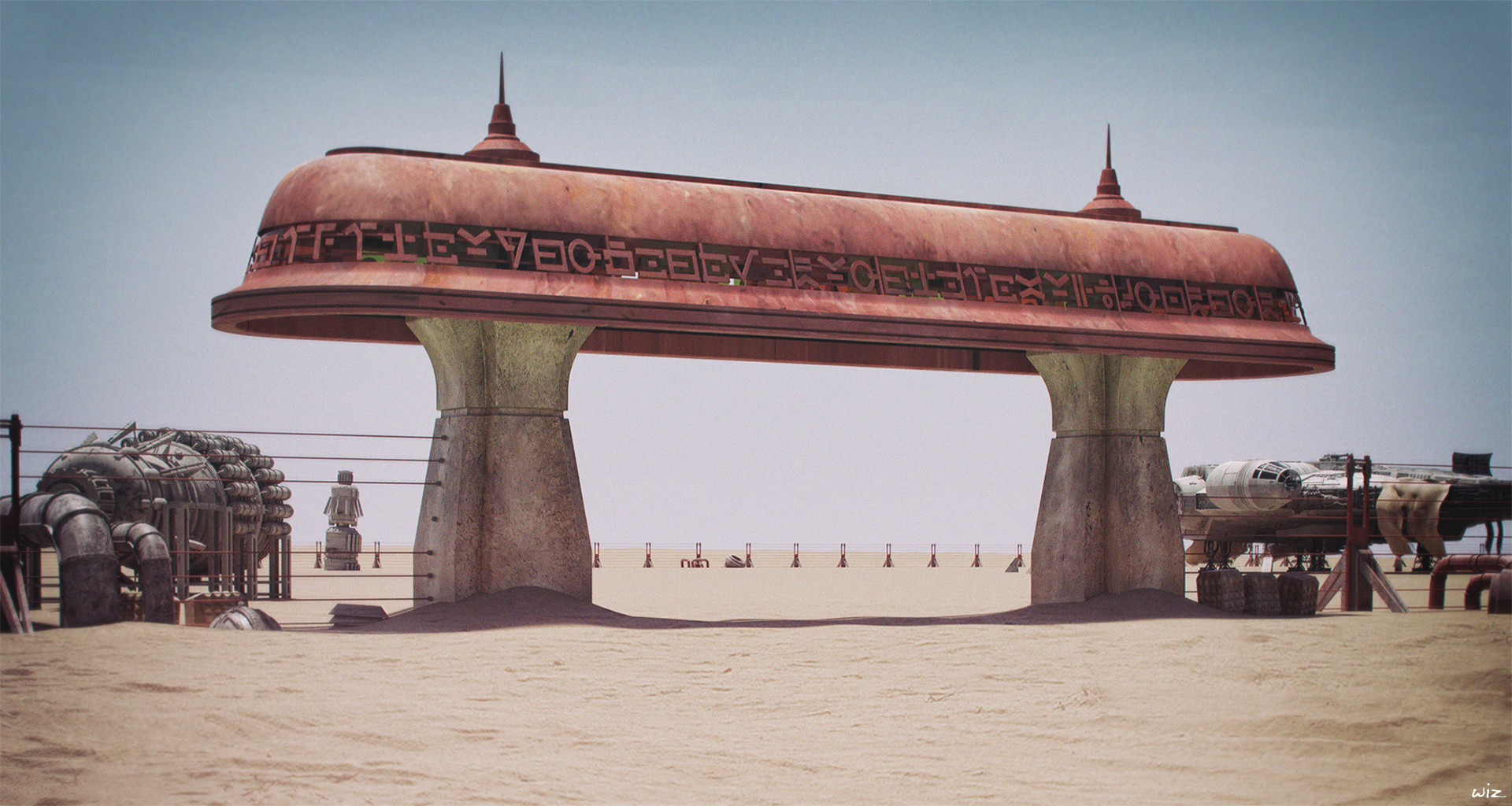 Why do you feel this asset should be created for EiF?
This decoration would allow for less formal starports on some new planets created by Takhomasak or nice decoration for cities.
Electrified barriers should also be created to reinforce the idea of confined space.